March 1, 2023
Kaitlyn Brown, Prime Metal Buildings & Components
Metal roofing has become the number one choice for residential and commercial roofing. Metal roofs offer a multitude of benefits including durability, longevity, energy savings, safety, and more.  
The lifespan of a metal roof is one of the most recognized benefits of metal roofing. When compared to traditional roofing materials such as asphalt shingles or clay and concrete tiles, metal roofs are more durable. The average lifespan of an asphalt shingle roof is 15 to 30 years, but according to State Farm Insurance, metal roofs can last 40 to 70 years.
In terms of longevity, metal roofs are resistant to mold, insects, and deterioration, which helps prevent constant repairs. Metal roofing withstands varying weather conditions such as snow, rain, and wind.
Metal roofing is one of the most energy efficient roofing materials on the market. Metal roofs reflect the sun's UV rays and infrared light rays, reducing radiant heat. Metal roofs have a high solar reflectance index (SRI), which measures a roof's ability to reject solar heat and release any heat that is absorbed.  
Two factors that contribute to a metal roof's efficiency are reflectivity and emissivity. Reflectivity is how well a roof reflects back the sun's light, while emissivity is how quickly the roof cools off after heat is removed. The high reflectivity characteristic of metal roofing means you save energy needed for air conditioning during the day. Overall, having a metal roof on your home can save you up to 40% on cooling costs.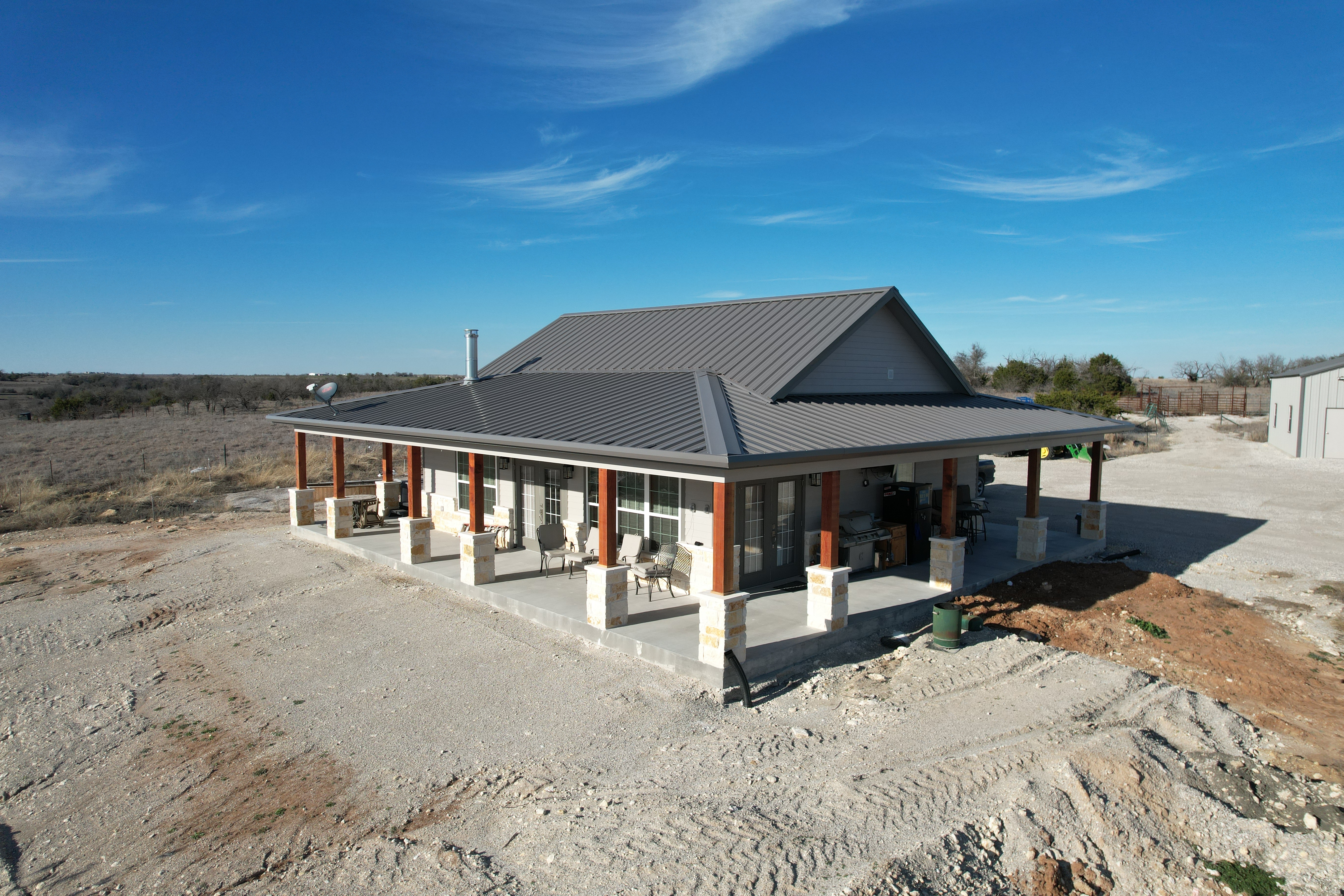 When it comes to building a house, safety is often the number one priority. Metal roofs are fire resistant, which can help protect homes from tragic events such as wildfires or lightning strikes. Metal roofs are able to withstand heavy winds, giving them an advantage during tornadoes and hurricanes.
According to the Environmental Protection Agency, nearly 20 billion pounds of old asphalt shingles are dumped in US landfills each year. Depending on the material used, metal roofs can contain up to 100% recycled content and are also 100% recyclable at the end of their lifespan. Metal roofing is an extremely environment friendly option when compared to traditional roofing materials.
For over 25 years, Prime Metal Buildings & Components have offered customers the highest quality of products on the market.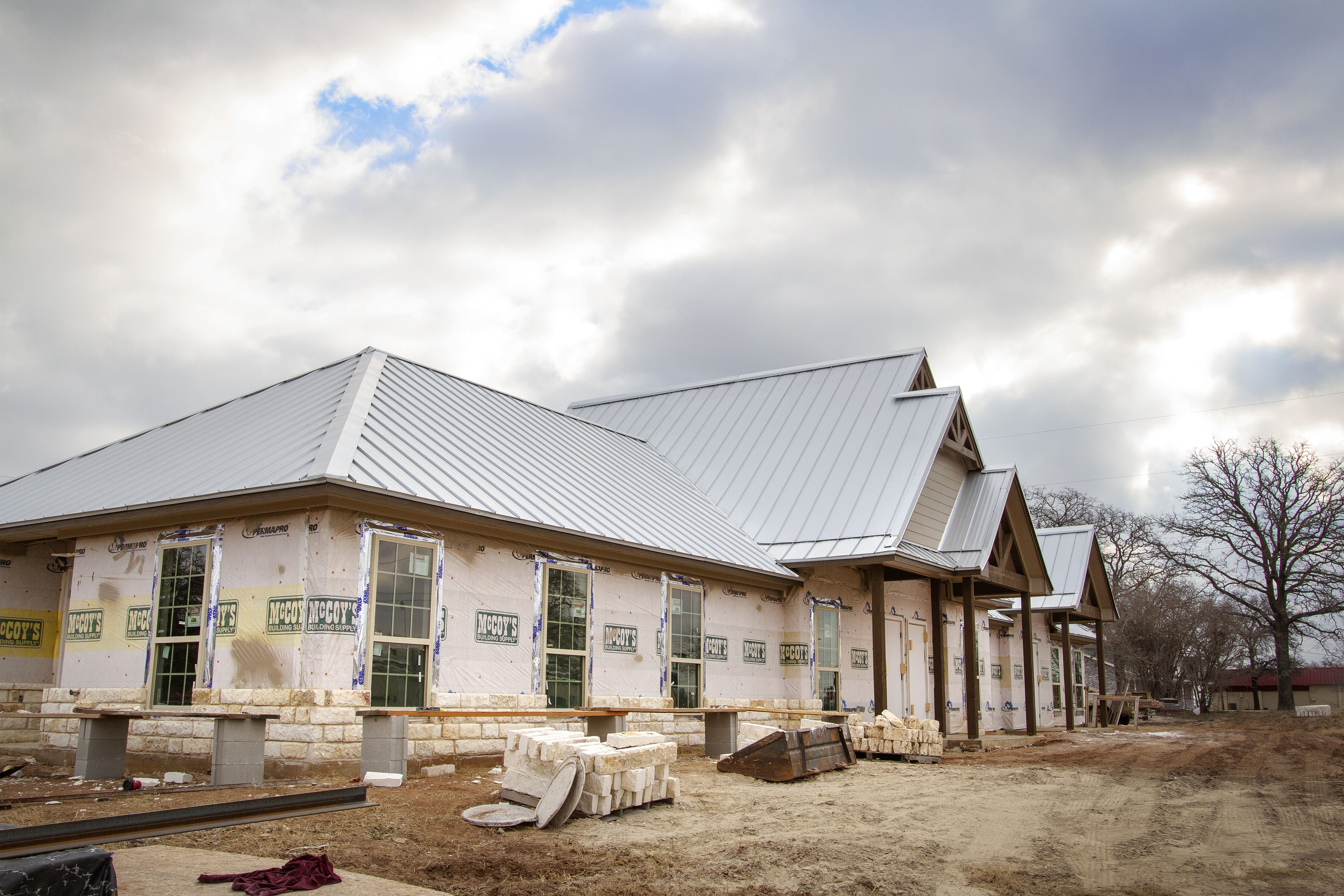 "At Prime, our sheet metal is processed in house at all four of our retail store locations," explained Raymond Gallego, Prime's Kerrville branch manager. "All of our sheets are bundled and wrapped to minimize scratches and damage during transportation to job sites and unloading."
Prime's sheet metal is impact resistant and rated UL Class 4 for impact resistance and UL Class C for fire resistance and qualifies for most homeowners' insurance savings for metal roofing. Prime has a 24-hour turnaround time on our sheet metal. We specialize in PBR, PBU, 6V, Standing Seam panel, and Box Rib panels. We also specialize in custom made trim up to 32'. All of Prime's panels come with a 40-year Sherwin Williams coil coatings warranty on painted panels and a 25-year warranty on acrylic coated galvalume.