February 16, 2023
By Kaitlyn Brown, Prime Metal Buildings & Components
Prime puts in great effort to offer benefit packages that are built in the interest of our employees. Why does Prime devote hours of research and hundreds of thousands of dollars towards employee benefits? The answer is simple. The welfare of our employees matters.
Nicole Pierce, Prime's Marketing Director, and her husband, Cole, experienced firsthand how the benefits offered by Prime ensured they were taken care of when they needed it the most.
At just three months old, the Pierce's daughter, Praislee, became sick with the common respiratory virus known as RSV. She was admitted to the PICU at Cook Children's Hospital in Fort Worth, Texas where she was placed on high-flow oxygen to help her breathe. 
"It was a very stressful time. We were new parents and had no idea what was going on," explained Pierce. "We were watching our baby struggle to take every breath."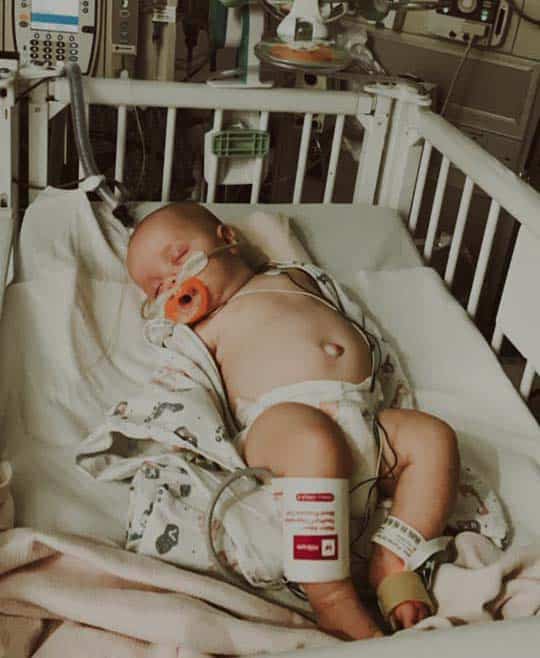 The Pierce's daughter stayed in the PICU for six days. However, even with an extended stay, the Pierce's said they never even had to think about the medical bills that were being accumulated.
"Because of the health insurance I receive through Prime, the one thing I didn't have to worry about during all of this was how we were going to pay for Praislee's hospital stay. We were able to focus on Praislee and get her the best medical treatment. The peace of mind I got from having benefits that I could count on was priceless," stated Pierce.
Pierce believes that often, the significance of employer-provided benefits can be overlooked simply because you don't understand the value of having benefits until you are in a situation when you need them. Prime's benefits are valued at over $5 an hour. "If you do the math, you will see a pretty significant raise," Pierce states.
Prime provides a range of medical coverage options, including one that is 100% covered by the company. Additionally, Prime offers HSA/FSA options and additional coverage for spouse and families. Comprehensive dental, vision, and supplemental life insurance options are also available.
In the case of a catastrophic event, Prime offers all employees a $10,000 life insurance policy and long-term disability. In addition, supplemental life insurance options are also available.
"Prime is committed to offering a complete employee benefit package with a variety of benefit plans to meet the needs of their employees in all phases of their lives," states Susan Ayers, Prime's HR Manager.