September 14, 2022
By Kaitlyn Timmons, Prime Metal Buildings & Components
As technology continues to advance in the dairy industry, dairy farmers are tasked with the challenge of incorporating current and future technologies into facility designs. The dairy design experts at Prime understand that building designs and layouts must evolve with the industry to ensure the sustainability of the dairy.  
In 1992, a prototype of the first milking robot was introduced in Europe. Automatic milking systems (AMS), also known as robotic milking systems, are voluntary and automated milking systems that allow cows to set their own milking schedule. Since their introduction to the United States in 2000, robotic milking systems have helped to advance the dairy industry across the world.  
Robotic milking systems serve as an all-around advantage for dairy farmers. Besides tracking milk quality and quantity, AMS document the cow's health, help to detect diseases, and record when the cow eats, drinks, rests, and ruminates. Studies have proven that robotic milking systems significantly aid in reducing stress in dairy herds.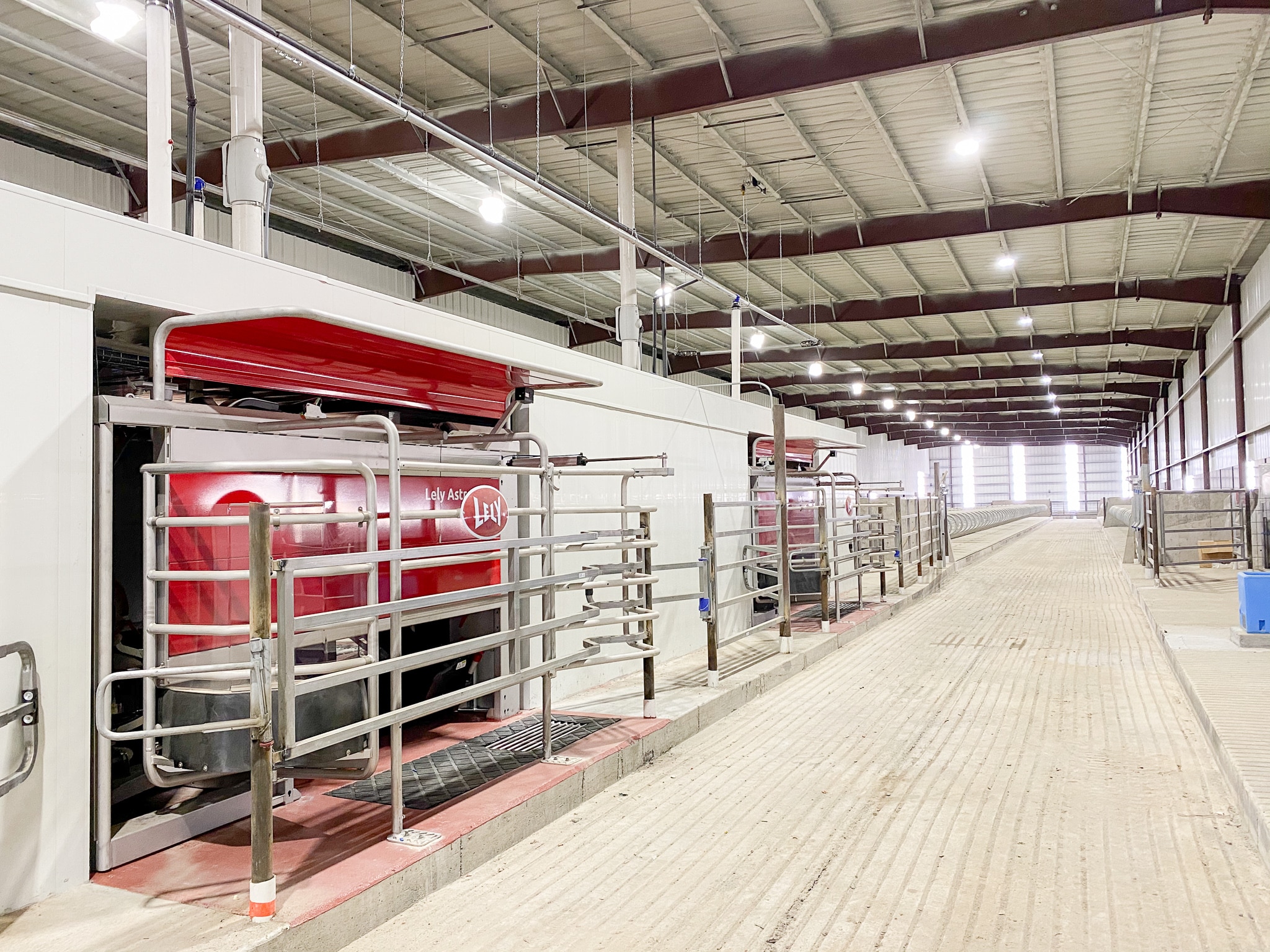 Deedee Stoker and her husband, owners of Ned-Tex Dairy in Stephenville, Texas, chose to install robotic milking systems in June of 2021 after operating a conventional dairy for many years. They plan to add three additional robots next month, bringing their total to 15 robots and allow them to milk 900 cows.     
"We made the switch from conventional to robotic because it has been a dream of ours," stated Stoker. "Going robotic is for herd health. We noticed right away that the cows are a lot calmer."  
A good building design and layout is critical to the overall success of any milking system whether it be conventional or robotic.  Prudent designs take into consideration not only cow flow, but also the farmer and managers operation style.  Integration of other systems beyond the animals that must be intentional are things such as milk handling, feed, and manure systems, as well as hospital/treatment areas.  Proper utilization of such space in and around the milking area can be the determining factor of how successful the overall process operates and functions.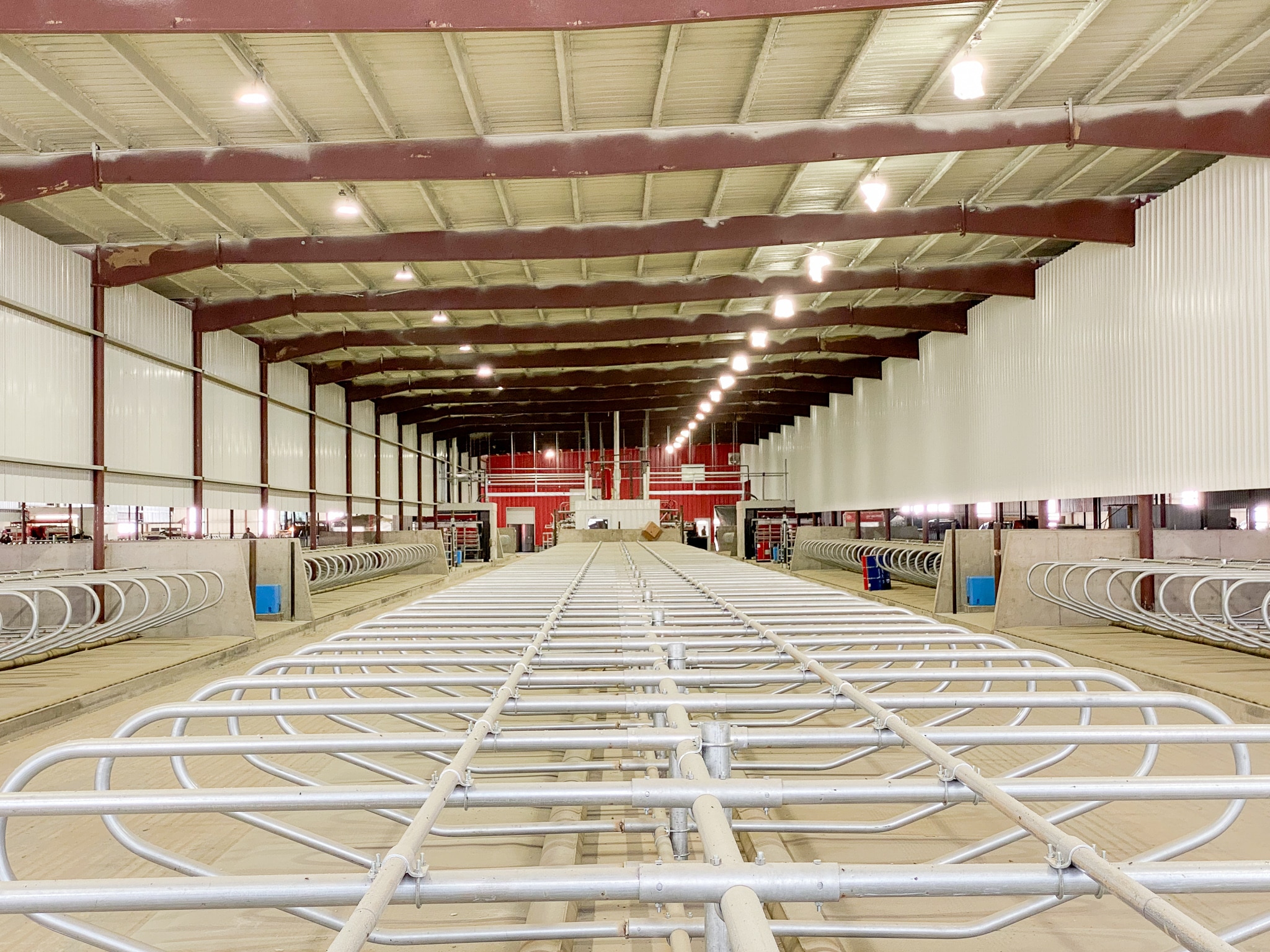 Colin Thomson, owner of Thomson Services, has witnessed how automated technology can improve cow behavior and health. Thomson Services, located in Dublin, Texas, provides full aftermarket support, milker training, milking barn assessment, installations, repairs, and maintenance. According to Thomson, if your dairy barn already has an existing free stall facility, milking robots can be a profitable addition.  
"If we have projects, we collaborate with Prime. Whether it be a dairy barn or an airplane hangar, we love working with Prime and all of our buildings are Prime," explained Thomson.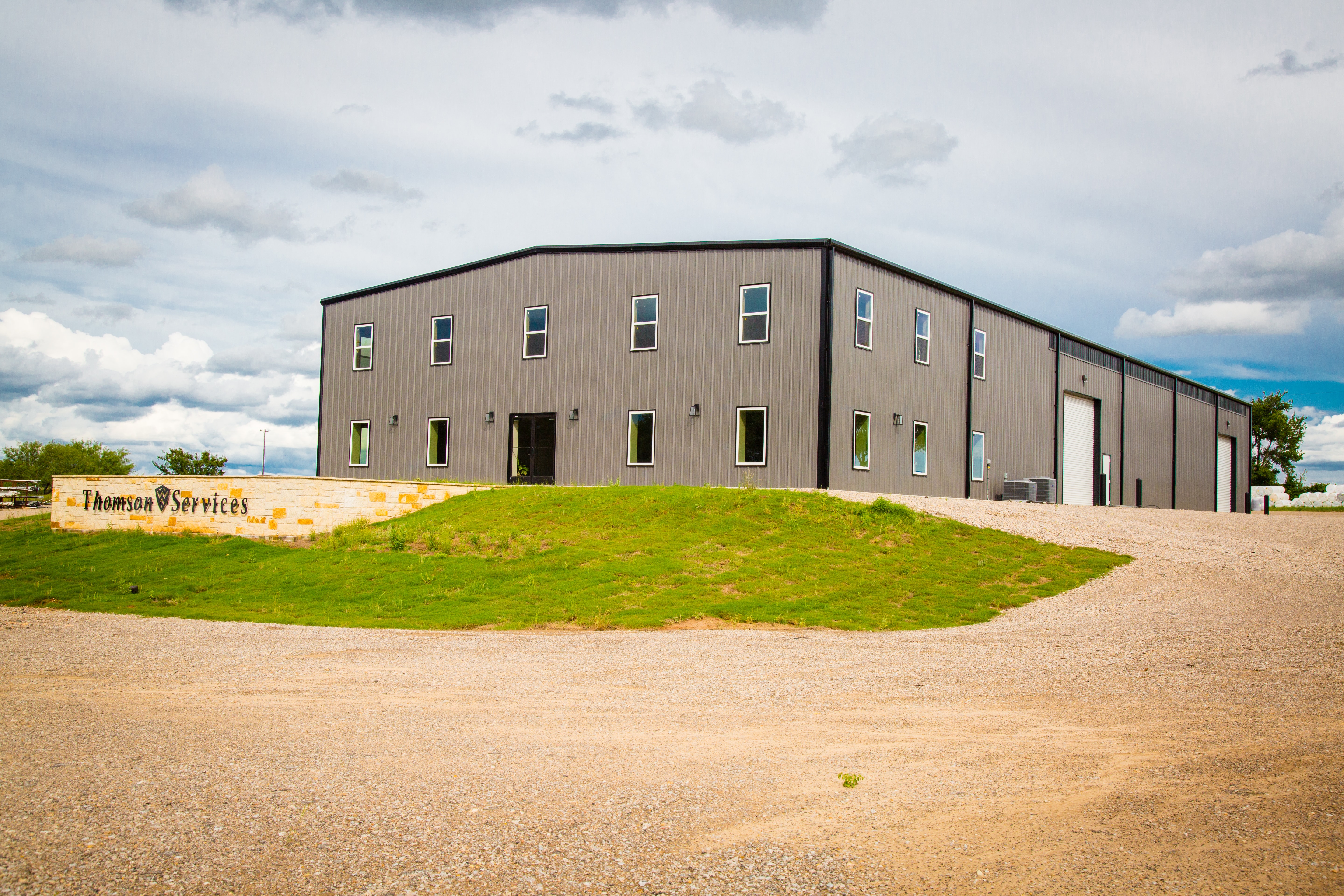 The evolution of the dairy industry demands leaders like Prime stay current with the ever-changing technology. With more dairy farmers turning to robotic milking systems, we recognize the need to modify the design and layout of a dairy facility to efficiently suit the new automation systems. When adding robotic milkers, there are many different routes a dairy farmer can take. For example, in some cases the milking parlor can be eliminated altogether, or the facility can solely consist of robots.  
The technological advancement of robotic milking systems plays a big role in increased milk production and in dairy facility designs. With the ever-changing technology in the dairy industry, Thomson predicts that eventually most dairies will become fully automated. Prime's dairy buildings embrace the industry's evolving technology and provide dairy farmers with functional dairy facilities for today and for the future.