Experience the Prime Difference
Contractors Choose Prime.
At Prime, you'll find unmatched customer service combined with a vast selection of top-quality metal building components at competitive prices. From custom formed sheets and trim, red iron or even prefabricated kits, we supply everything you need to take your next job from start to finish.
Prime is invested in your success. For over 25 years, we have served the metal building industry and contractors.  Over the years, we've found that timeliness, pricing, service, quality, durability, and experience are the keys to success for metal building contractors.

Timeliness
Our 24-hour turnaround on custom sheets and trim ensures you won't be stuck waiting on material. We offer custom lengths up to 32' to save you time in the field.

Pricing
You'll save when you shop manufacturer direct from Prime. Our pricing is proven competitive nationwide. We offer financing as well as contractor discounts.

Service
Our knowledgeable team guides and supports contractors from start to finish. Our job's not done until yours is. We offer delivery and unloading services for your convenience.

Quality
Prime manufactures everything that goes into a metal building including roof panels, trim, wall panels, purlins, rafters, and columns so that we can offer the highest quality material on the market.

Durability
Prime's roofing and wall panels are UL rated for Impact, Fire, and Uplift resistance and are backed by Sherwin Williams' 40 Year Limited Warranty.

Experience
Prime has been a leading supplier of metal buildings & components for over 25 years.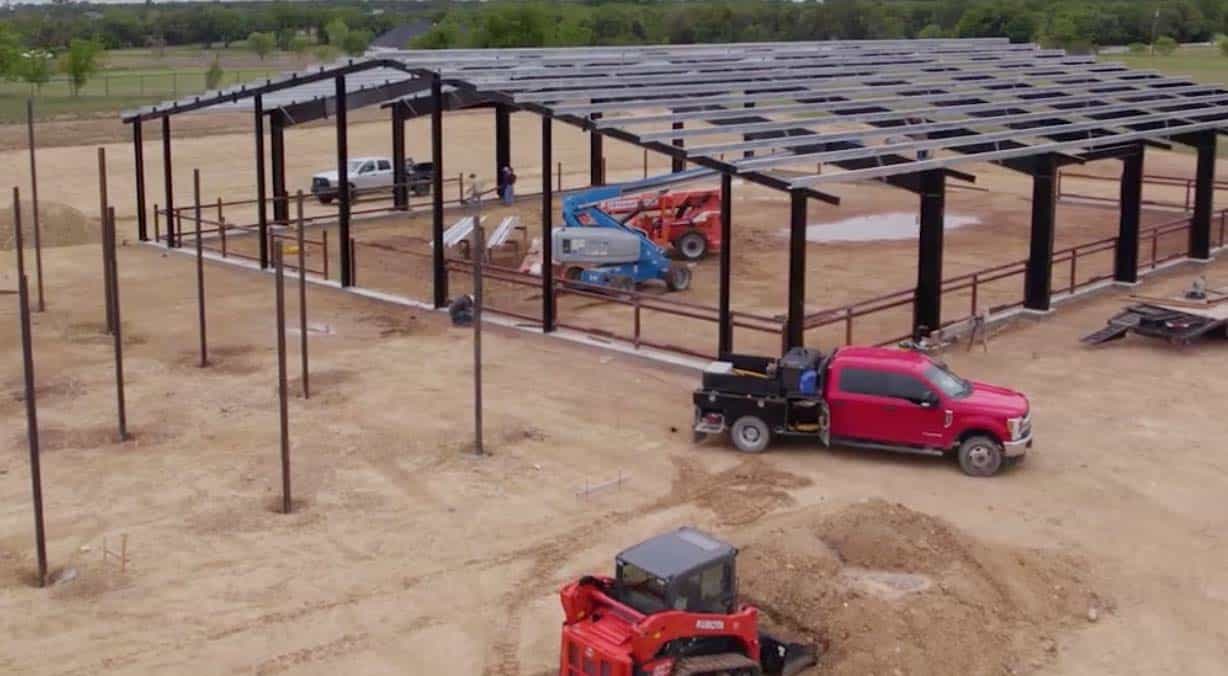 Prime is a full-service metal building and metal building component manufacturing company. We design, engineer, and supply metal buildings and manufacture everything that goes into a metal building including roof panels, trim, wall panels, purlins, rafters, and columns. When you choose Prime, you get the opportunity to apply our decades of experience to your business.
"Prime has provided me and my business 24/7 service since 1998. There is no other hard-working and honest staff than the folks at Prime that I would trust. The service they've provided for my business is the absolute best. Always prompt, always professional. I highly recommend the experts at Prime."
"Prime understands that Dairy Operations are businesses that work with living machines, and the machines long term well-being decides the Dairy's long term well-being. Prime knows the environments within the Dairy and the need for proper materials and building configurations."
"Dealing with Prime is an easy, pleasant experience. As a novice builder in 2002, Prime made it easy for me. I ordered over the phone and had a design and plans within 3 hours. That's service! I urge you to make the call to Prime your first step."
"I have had a business relationship with Prime Metal Buildings & Components since 2005. The fast turnaround has been one of the keys to my success. Prime Metal Buildings is the only local building supplier that builds its steel products & sheet metal in house. I have not been able to find this kind of service anywhere else!"
"As a metal building fabricator and erector, Prime just about everything you need ON HAND to get the job done. The customer service from all the staff has been excellent, turnaround time on orders is exceptional, quality selection of colors and trims, and it's also conveniently located. Highly recommend these guys and their business."
"Awesome service and delivered my roof materials on time. Professional quality and excellent in-service."
"Prime has everything you might want. If you're building something like a shed, they also offer seconds on sheet material, which can be a real budget helper. Their onsite estimator can help you make cost effective choices. Put all that together with great customer service and you've got a winner!"
Connect with our team to learn more about how Prime can support you and your business.
WHEN YOU NEED
MORE THAN A
METAL BUILDING,
YOU NEED PRIME.